Waun Fach
This walk is a bit far away really, but worth sharing in case you're interested in visiting the Black Mountains when you come to stay.
The Black Mountains is the most easterly part of the Brecon Beacons, and therefore the closest to Tibberton Cottage. On a rare child free day in early August, we drove for an hour to the little village of Pengenffordd, a bit beyond Crickhowell. Having paid our £2 to park all day in The Dragons Back car park, we set off up Waun Fach.
I like the Black Mountains. Lesser known than the main summits of the Brecons, but not really less mountainous, and certainly less busy. Waun Fach is 811m (which compares to the 886m of the highest point of the Brecon Beacons).
I won't take credit for inventing this walk: we simply followed Walk 26 from the Ordnance Survey's Pathfinder Guide for the Brecon Beacons. The route took us up onto the ridge via the remains of Castell Dinas and the sizeable cairn on Y Grib (see picture).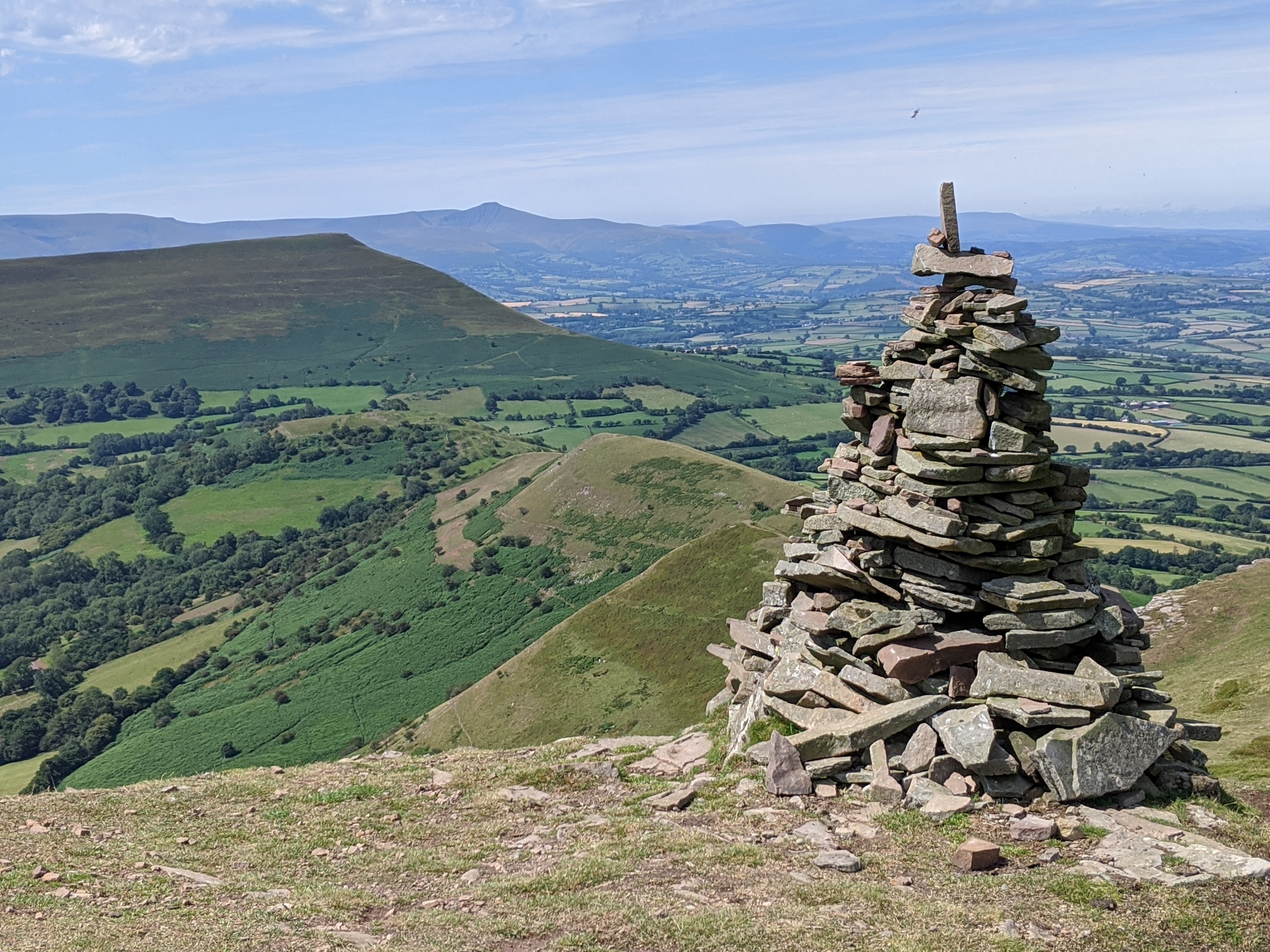 Then we had a few kilometres of undulating ridge walking including the summit itself, before returning to the car. The book says it's 11.3km (7 miles), and took us 4 hours. That's pleasingly 30 minutes less than the book says, although helped by not stopping for lunch because we'd booked an afternoon tea at
Crickhowell Hotel
on our way home.